Senior Information
CONGRATULATIONS CLASS OF 2020

It's NOT too late to order your cap and gown.
Click the link below and pay directly online.
Payments can be made at the time of your order, online at the link above
or you can mail your payment to Herff Jones.
Mail payments to:
Herff Jones
Attn: Mark Hudson
8579 Zionsville Rd
Indianapolis, IN 46268
Questions:
Your Herff Jones Representative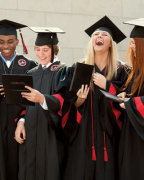 InterState Studios - Senior pictures

Order your pictures here! You will receive a 'unique' order code in the mail with your proofs.
Upcoming:
August 4, 2020 - Graduation in Case Arena
*Graduation August 4, 2020

Graduation - Case Arena - 10:00a.m.
Doors open at 9:00a.m.