Senior Information
CONGRATULATIONS CLASS OF 2023
Cap, Gown and Tassel - $52.43
effective January 1, 2023
Graduation gowns are custom made
according to your height and weight.
 Graduation caps are one size fits all.
Click the link below to
order and pay directly online 
ALL ORDERS with Herff Jones will need to be placed online at the above link. 
                                 No cash/checks/debit cards will be accepted at FHS. 
Mail payments to:
If you are interested in a class ring -
Please call 317-731-5413 and Herff Jones will work directly with you for sizing.
Questions:
Your Herff Jones Representative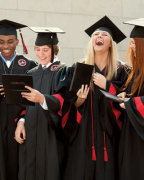 ______________________________________________________
Cap and Gown information is above or a packet is available in the front office
Price increase for Cap and Gown in January 2023

04/15 - PROM
05/24 - Last Walk, Graduation Practice
05/27 - Graduation
*Graduation May 27, 2023

Graduation - Case Arena - 10:00a.m.
Doors open at 9:00a.m.
​

Inter-State Studio
Office

Seniors are taken on a proof program so you will not be able to pre-pay for photos.
You will be sent your own flyers with proof photos after picture day.
Any questions:  Visit our website https://inter-state.com/ and schedule a call back from our customer service department or call our office 765-448-9944